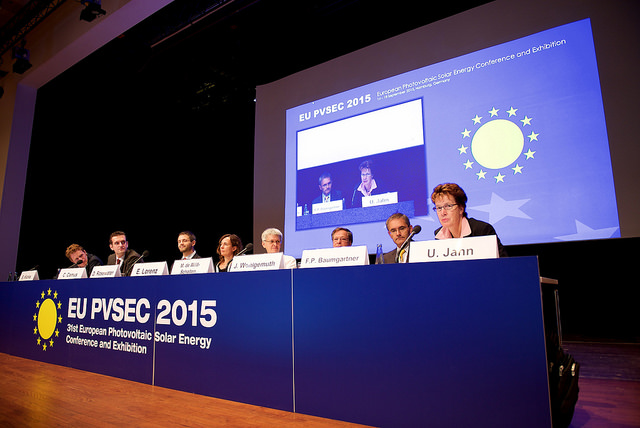 In September Sheffield Solar presented a paper at the 31st European Photovoltaic Solar Energy Conference and Exhibition in Hamburg. We also co-authored a paper with our good friend Jonathan Leloux from UPM in Spain. The papers cover our findings with regards to statistical analysis of the PV performance data in the Microgen Database.
You can find the papers here:
"Performance of Distributed PV in the UK: A Statistical Analysis of Over 7000 Systems", Jamie Taylor, Jonathan Leloux, Lisa M.H. Hall, Aldous M. Everard, Julian Briggs, Alastair Buckley. September 2015.
"Monitoring 30,000 PV systems in Europe: Performance, Faults, and State of the Art", Jonathan Leloux, Jamie Taylor, Rodrigo Moretón, Luis Narvarte, David Trebosc, Adrien Desportes. September 2015.
If you want to help contribute to this ongoing research, why not sign up to the Microgen Database and donate your PV generation data?