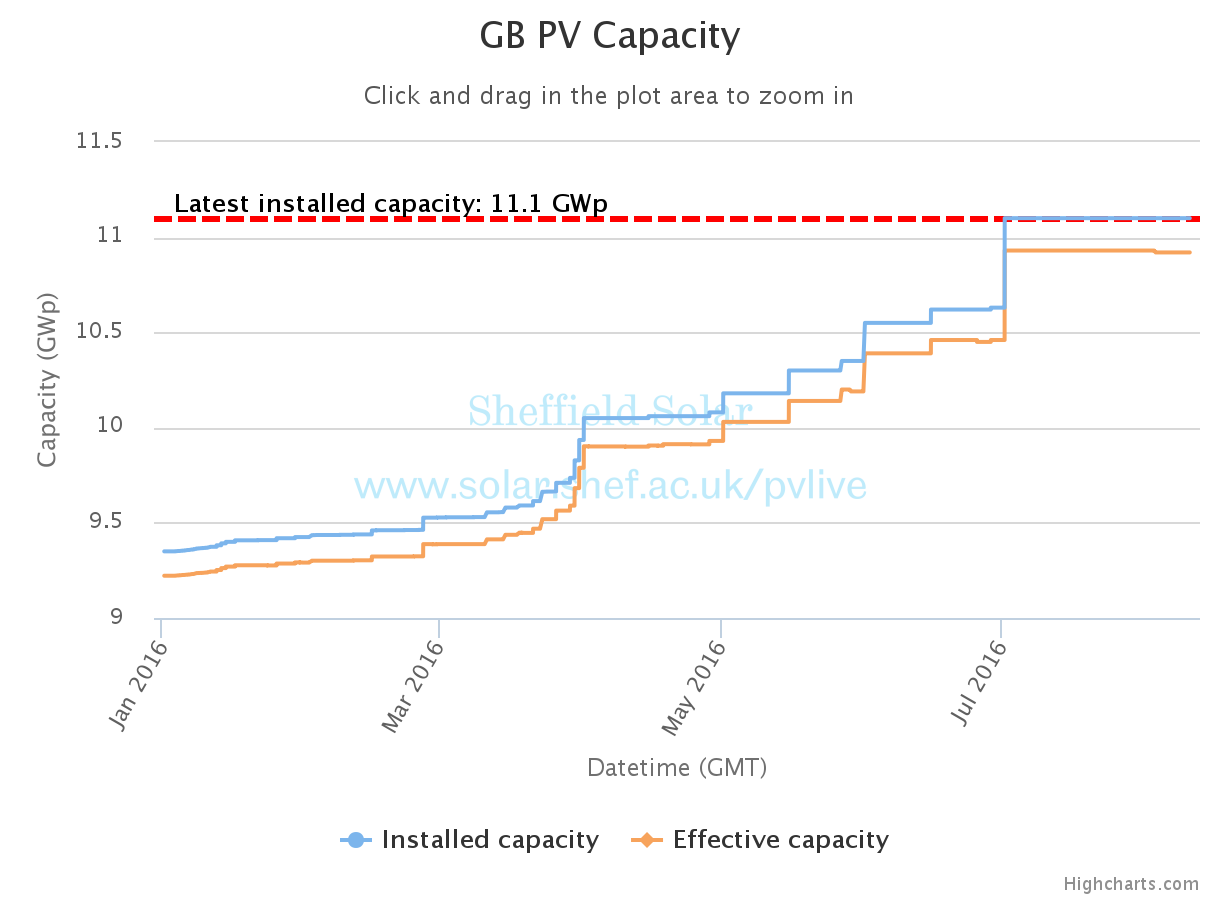 Following an updated estimate of installed capacity from National Grid, Sheffield Solar have implemented the revised figures in the PV_Live results. Since historic installed capacity is now better reported, we're able to re-run the PV_Live calculation retrospectively and produce more accurate historic results.
According to this latest update, there is 11.1 GW of PV installed on the UK electricity network!
If you have any questions, don't hesitate to get in touch or leave comments below.