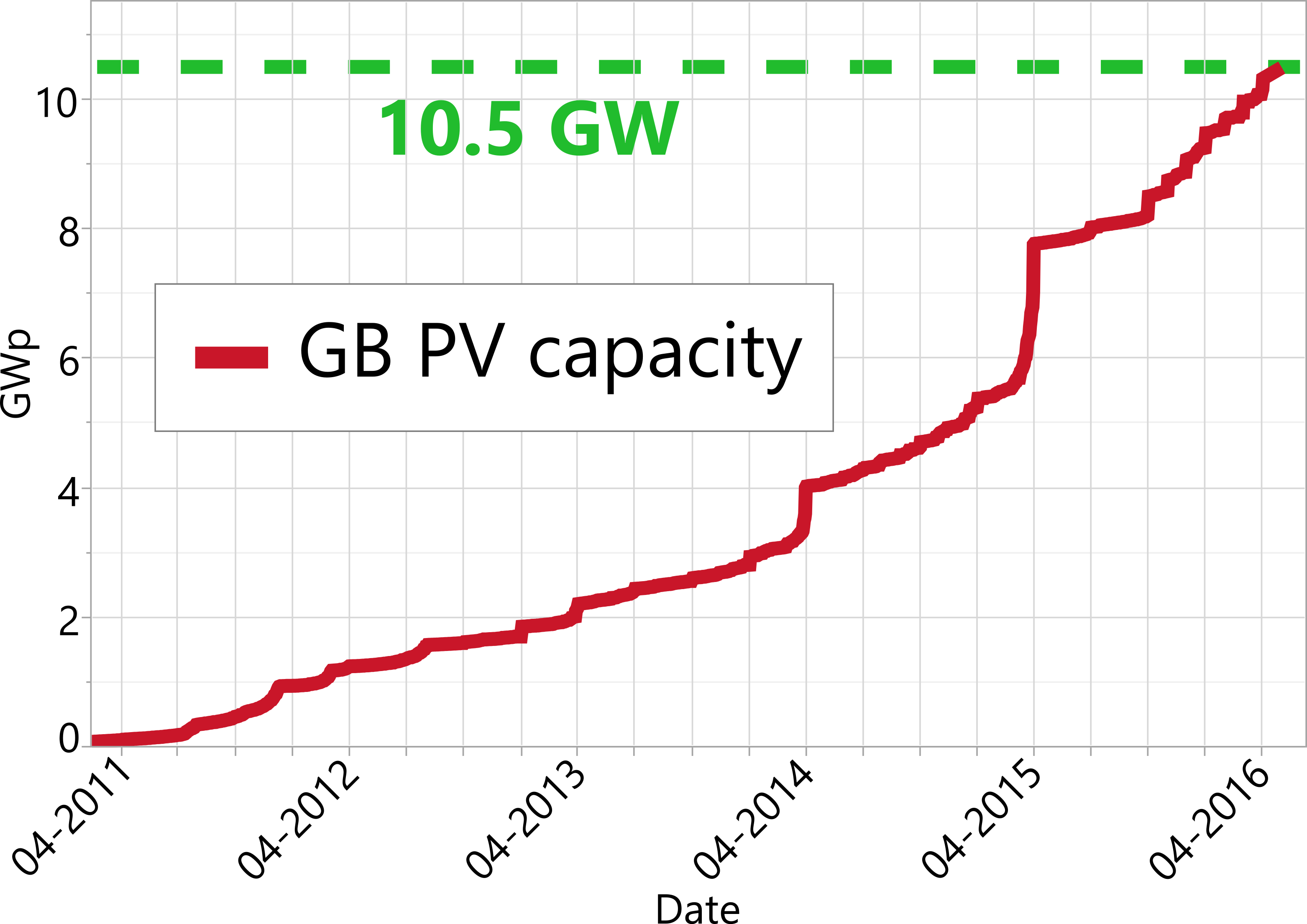 Sheffield Solar have been working in collaboration with National Grid to update our estimates of the installed PV capacity connected to the British electricity network. The updated capacity data is now incorporated into our PV_Live results and on the National Grid website – the current total installed capacity of grid-connected solar PV is estimated to be a whopping 10.5 Giga-Watts!
Estimating the installed capacity might seem straight forward, but there are a few caveats:
Not all capacity is reported (e.g. to OFGEM or the planning database) since there is no legislation in place to require this.
Some capacity is reported without location and/or install date.
There is a lag introduced by the fact that a portion of systems aren't registered in time to be the latest report.
There is additional lag introduced by PV capacity reports only being released quarterly.
Experts at National Grid have produced estimates for the "missing" capacity caused by the above, and together we have incorporate the additional capacity into our modelling of live PV generation.
As part of the switch to this updated capacity data, we're still processing and validating the revised historic results, so you may notice the historic data only goes back to the start of 2016 (at the time of writing) – we'll add more historic results ASAP.
If you have any questions, don't hesitate to get in touch or leave comments below.