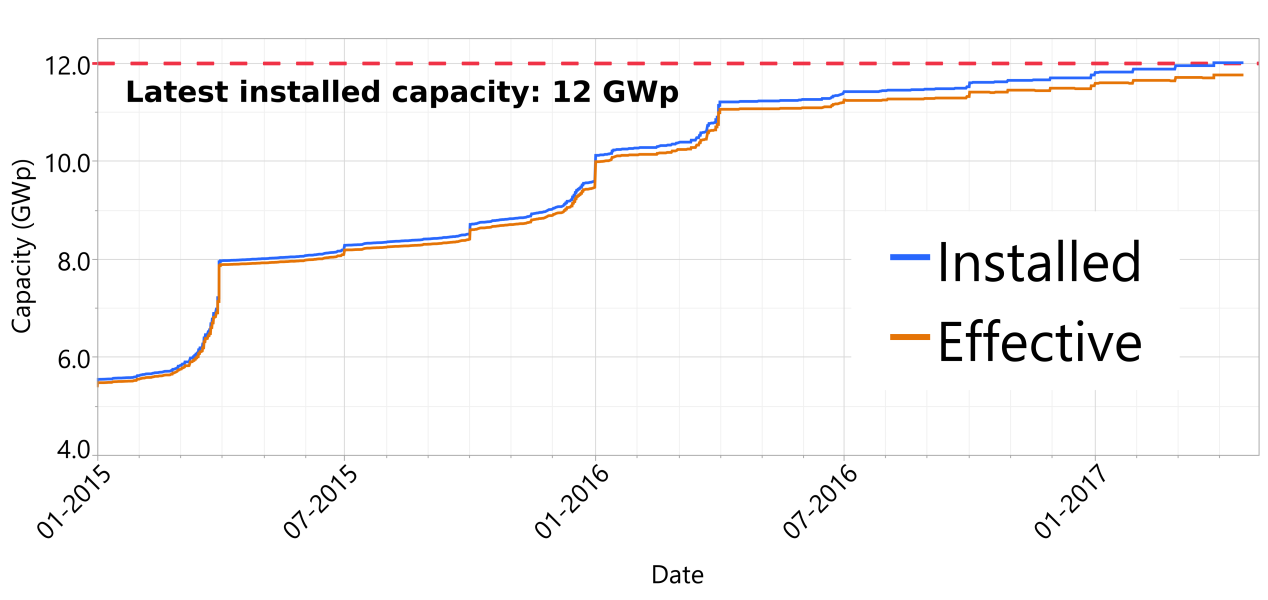 Working closely with National Grid, we have derived an up to date estimate of the PV capacity deployed on the GB transmission network. Our latest estimate puts the installed capacity at 12 GWp! Since we now have improved visibility of historic capacity, we've re-run our historic calculations retrospectively to ensure they're as accurate as possible.
We've also taken the opportunity to incorporate generation data from a new source – we've added ~1,100 systems monitored in real time and an additional ~22,000 systems providing data overnight. This brings our total input sample to ~1,700 real time systems and ~26,000 historic systems, which means the accuracy and reliability of PV_Live results has increased significantly. This new source of data has the added advantage of suffering much less lag before we're able to access the data. As a result, we're now able to present our first estimate of the half-hourly nationally-aggregated PV generation just 5 minutes after the end of the half hour!
As ever, if you have any questions, don't hesitate to get in touch or leave comments below.