Sheffield Solar Farm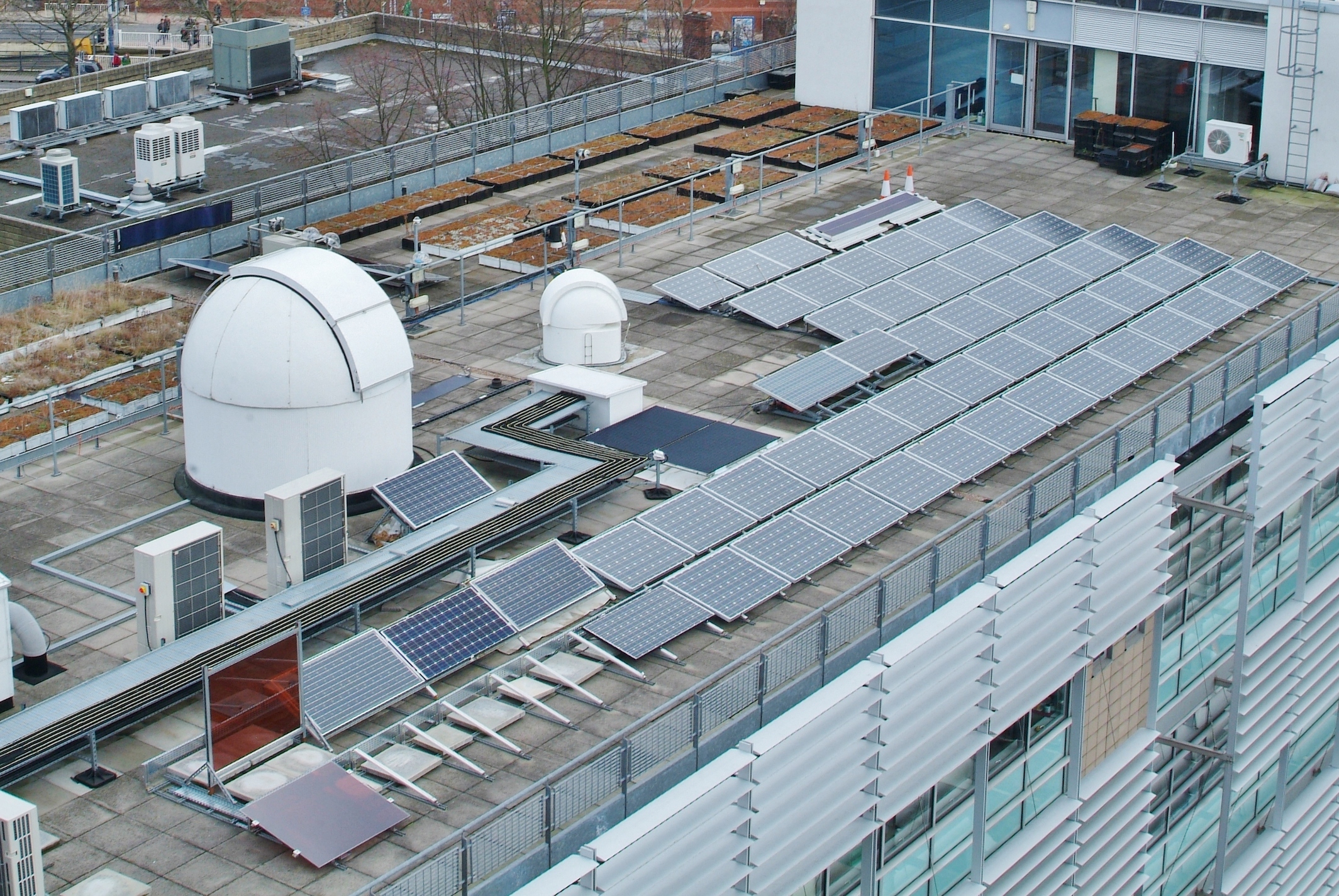 This 58m2 state-of-the-art silicon photovoltaic installation is designed to measure the use of 'real-world' devices in northerly locations. It also enables the field-testing of a range of new and alternative photovoltaic technologies.
The aim of the Sheffield Solar Farm is to study the performance of solar PV panels on site at the Sheffield Solar Farm. The site comprises two facilities:
Two crystalline Silicon arrays (each around 4kWp), each linked to a 4kWhr Lithion ion battery.
A technology test-bed.
The test-bed hosts a mixture of panel types, ranging from the standard rooftop varieties to specialized cells intended for use in space hardware. The energy output for each panel is made available to the public live on the this website.